General Awards
Interested? Then fill out the form and I'll see what you can win!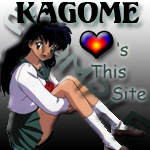 RULES
1. Must be an Inuyasha website (need not be totally dedicated to it, but at least a page must be)
2. No profane language (at least on the pages I need to look at)
3. If you don't put up the award within a month, I will asume you didn't want it, and will remove your link. I don't have room for dead sites as well... :0)
4. If you don't have a banner (or button) to use for your site, I'll make you one. If you like it, please contact me before using it as your offical button. I'd just like to know. Thanks :-) Also, if you want me to make you a nicer one, just e-mail me.
5. Don't forget to put HTTP:// in the site address part.
6. An entry in the guestbook is a new requirement...thanks guys :0)
Winners
In the interest of space, I've added a new page for all the winners of my award. The only ones displayed on this page will be the ones who won during the current week. Please remember, there are other great sites to see if you click on the below link. Thanks!
*HUGE thanks to Chris for helping with this!*
Inuyasha Award
For the Basic Inuyasha site. It must be well put together. Has a general focus.


Inuyasha and Kagome Award
For those who have a great couples theme.
A site with a focus on a particular character. Can also be an anti shrine.
Hojo Award
For sites that have a unique theme idea

Rin Award
New site that shows potential.